MHA has formed a CovidCom to drive its battle against Coronavirus/COVID-19 disease which will definitely hit PE, and may cause significant challenges for our frail, elderly residents. We are doing what we can to be prepared for it.
Communication is key. CovidCom agreed that we would use the website as the primary means of communicating to residents and their families. CovidCom has addressed a letter to all residents, other than those in frail care, which was delivered  on Monday 16 March 2020
COVID-19: NEWSFLASH #69: MONDAY 23 NOVEMBER 2020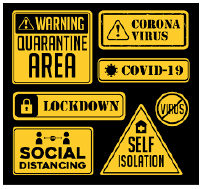 URGENT 
NOTICE 
TO ALL 
RESIDENTS 
 Greetings to all residents, staff and those who are part of the MHA family. 
The world seems to have resigned itself to being divided into two factions: those who care (about themselves, and others) and those who don't care (about themselves, and others). While this has been allowed to unfold, the virus is continuing on its destructive path. As at today, 58.7 million people across the world have been infected since March (768 000 in RSA), and 1.39 million people have died from Covid-19 (20 903 in RSA). This isn't a conspiracy, it's not a game; it's real. Within our Metro, people we know, people we work with or employ, our families and friends, people who are our neighbours, people who are our friends in a retirement village, are becoming infected. Sadly, within MHA our infection incidence is rising, and last week we had to deal with the first death within our community. We have been protected and blessed for so long now, but it was inevitable that this would happen. It doesn't diminish the sadness, though. 
This morning one of our Bob Zeiss Bedsitter residents, who was in hospital on Friday but subsequently returned to her room, tested Covid positive. The upshot of this is that all Bedsitter residents have been confined to their rooms with immediate effect, and until further notice. CovidCom has had no hesitation in implementing this drastic measure; we have to protect all residents in BZB and in the adjoining CP Bradfield Frail Care, and at the same time do what we can to safeguard the employees and service providers who work in those two facilities. 
The Board, Management and CovidCom urge each and every member of the MHA family to exercise extreme caution in your daily lives; wear a mask whenever you leave your cottage or room, sanitize as frequently and you can, limit your visits to any public place (supermarket or shop, coffee shop/restaurant), and please think long and hard before you visit with friends or family. The so-called 'second surge' isn't coming; it's here already, right on top of us all. 
PLEASE ACT RESPONSIBLY. WE ARE STILL AT WAR.  
Malcolm Stewart 
CovidCom Chairman (and on behalf of the Board, Management, our staff, and CovidCom) 
PLEASE REMEMBER: As we present new "Breaking news" or "Newsflash" bulletins, the replaced ones are being filed under the News tab, and then under the Archives:Covid-19 drop-down folder on our website. Residents and family with access to internet will then be able to pull up previous bulletins, if and when needed. 
DISCLAIMER: MHA and CovidCom are endeavouring to regularly communicate useful or necessary information to our residents, staff, and the wider MHA family, so that we can all be best prepared to confront the COVID-19 monster at our door. To the best of our ability we ensure that the material shared is reliable and accurate, but MHA cannot be held responsible for any unintended errors or inaccuracies. Please immediately bring such errors or inaccuracies to our attention, via the covid.concern@methomes.co.za link. 
END